Always wished you'd experienced me working in aura layer 28? Wednesday May 5th, it is possible! Liberation Day in the Netherlands. Freedom is the theme of the day. So it's free of charge. And there will be much more since I will be working with Brenda Lainof.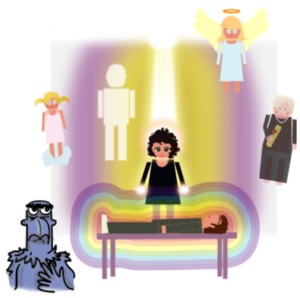 ….
INVITE you to join and participate in premiere call, our first live event, and experience a UNIQUE POWERFUL BLEND OF HEALING.
AND feel a physical emotional shift
"Feel the energy as it flows"
Annemiek Douw, Author "21 Layers of the Soul", Medium, Healer, Executive Coach
"If something has become clear in the past year, it is that you cannot live by someone else's truth. You can only be true to yourself and your Life Plan, and that automatically means that you do not have to convince someone else of your vision and you're being right. Everybody is right, from Soul's perspective."
Brenda Lainof, Intuitive Coach, Energy Practitioner, Podcast Show Host
"Pandemic and the fear of Pandemic has inhabited our soul and mind at Collective Consciousness Level. It is time NOW, that we stand STRONG and EMPOWERED, releasing anything in the way blocking our progress as to our health and business"
Mark your calendar for this unique live zoom, as we combine energy, Sound and Language to start to clear out a specific Layer of the Soul!
What to expect? Two ways of healing!
Annemiek will explain about the layers of the aura and will be channeling energy from Source as to the Soul, layer 28. This is all about the "flow of life". Loving self, setting boundaries, releasing fear of not having enough, fear of loosing people. This energy will dissolve blockages just by aligning with it and aligning with your own Soul and letting go.
Brenda will also be accessing directly to Source and downloading Light Language at Soul Level, exactly what is required to heal another flow of life- theme you need to heal for yourself at this particular moment.
Two ways to support your energy system to heal yourself and stay focused on your own Soul Path and to guide yourself through somewhat confusing times.
Date and Time?
Takes place Wednesday May 5th at 19.00 h/ 7 pm CET (Amsterdam) and 10 am PDT/11 am MDT/12 pm CDT/1 pm EDT.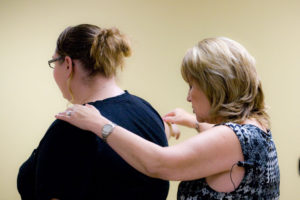 Topic: Brenda Lainof's Zoom Meeting
Time: May 5, 2021 11:00 AM Mountain Time (US and Canada)
Meeting ID: 660 919 0613
Passcode: 834573