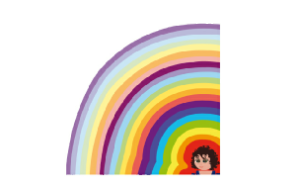 Have you read 'De ziel in het Licht…' and would you like to know more about the layers of the aura and ask me questions about them?
Or did you just found out about them and you don't like reading but you do want to know all about the subject?
Then this course The ins and outs of the 21 layers of the aura, will bring you up to speed in just one day.
I will be your guide through all 21 layers of the aura, starting at number one and working our way through. Of course I will fully explain all the underlying themes per layer and the links between some of the layers.
In that way you will get a slightly different, wider perspective on your life, body and the way the world works and you become more receptive to your own and someone else's energy.
During this day the transfer of information will be combined with understanding your own experiences. Step by step you will be (re)introducedto the world of the aura, you can ask everything you want to know (and I will tell you all I can) about your own situations and get a second opinion on your personal conclusions.
At the end of the day you will be able to name the 21 layers and explain how they work.
Are you working as a paranormal therapist yourself and would you like to learn to work in higher layers than you already do, please take a look at the workshop:
Healing in the Higher Layers of the Aura.