Working energetically for tactile professionals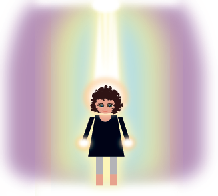 Are you a physical therapist, nurse, haptomonist, osteopath, massage therapist, nursery school teacher, beautician, or do you work with people in another way and do you regularly touch their bodies? And do you think that perhaps you have 'healing hands'?
Or does the energy already flow from your hands, but would you like to be able to direct it better or are you unclear about how this works exactly or what else you could do with it within your profession?
Or have you noticed that you tend to pick up energies or emotions from your clients, do you often feel drained and would you like to change that?
Then register for this workshop in which you learn the basics of working energetically in a way which is safe both for you and your clients. So you practice magnetising and you learn how to combine it with your own daily job.
You learn basic energetic treatments that enable you to move stuck energy and blockages. In addition, you give one treatment according to your own method of working. I will guide you in such a way that you can integrate your newly gained knowledge and the experience you already have right away and will be able to apply what you have learned about working with energy to your regular job.
Theory and practice take turns, and within a short period of time you will learn how to safely apply working with subtle energies to your daily work.