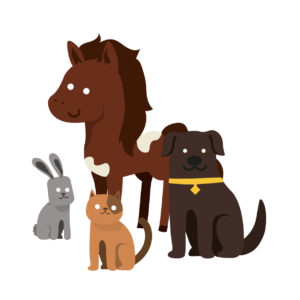 Healing animals, Do you have an animal that is sick and does not recover completely despite the support of your vet? Or does it show seemingly unsolvable behavioral problems?
Does this concern, for example, a pet such as a dog, cat, rabbit or perhaps a horse, cow, deer or other mammal? Or maybe even a bird?
Please make an appointment for an energetic treatment of your animal. Then I'll see what I can do for you.
Just like with people, I can work by touching it as well as working through its aura, its energy field. Your animal often recovers greatly from this.
In certain cases, appointments with animals can take place in a separate room at my practice for humans (for example if it is a dog, cat or rabbit), In other cases, if your animal is too big to fit in my practice or can't come in for some other reason, I'll be happy to make a home visit. And when it's impossible to travel for both you and me, we can work remotely, using Skype/FaceTime or Zoom.