Today I arrived in Ginestous, France, the place where I'll give two courses, both in Dutch and in French in the coming week.
Before I went here, I spent four days in Le Mas Chouchet in the Limousin, a beautiful place with lovely owners, Frank and Tineke, who just formally moved to France the day of my arrival.
Le Mas is a Chambres d'hotes: a small camping site near a private lake combined with a Bed & Breakfast, with the possibility to have your dinner with the owners as well, and so I did.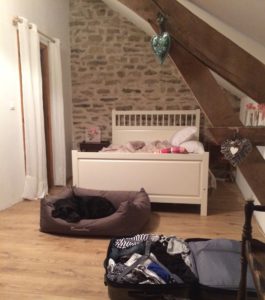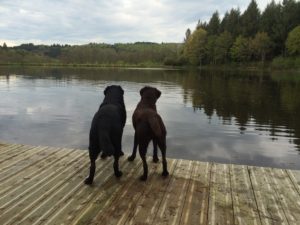 I really enjoyed myself surrounded by the nourishing nature of le Mas. My dog and I played with the other Labrador(ian type of) dogs, which meant a lot of throwing balls in lakes and get splashed in return.
I meditated under the trees and enjoyed walks and while walking with Frank en Tineke around their lake, we came across an entity that needed some help to go to the Light. It was an angry deceased French man who was really upset, so I helped him, and after he had gone to the Light, I cleared some energy fields so this astonishing environment could spread the local, fairy like energy to all of it's borders.
I had exquisite home made dinners and long talks with Tineke and Frank and we baptised the brand new and newly imported hot-tub by using it for the first time ever! In short: I had an excellent time and have already checked my schedule and theirs to find out when I can return.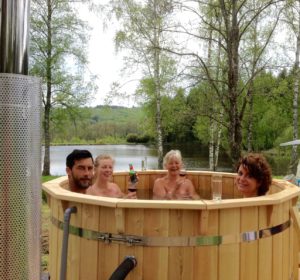 Then I left for Ginestous this morning. Also a beautiful area, yet with a completely different energy. Mountains, grounding, duality are the words that come to mind here. I believe it will be perfect for the courses that I'll conduct here but I do need some time to adjust.
Friday the Dutch participants will fly in from the Netherlands and then it really is going to happen: my first international course ever. I'm looking forward to it!